So tell me, what in the world is any sane person doing with eight nine ten browsers on his computer? I dunno, I just like to collect and play around with the things. My main browser for everyday use is Opera 7.11. My secondary "fallback" browser is K-Meleon 0.7.1. The rest are for occasional use, or just to have around, sorta like that `57 Chevy out in your garage.
And throw in the eight browsers I have on my new computer, which runs under Linux, and we're talking eighteen browsers total.
(Update, March 2005: As you can guess, my new computer has long since left my old computer in the dust— nonetheless I leave these pics up out of historical interest... Opera 3.62??!)
If you're interested in a pictorial comparison, here it is...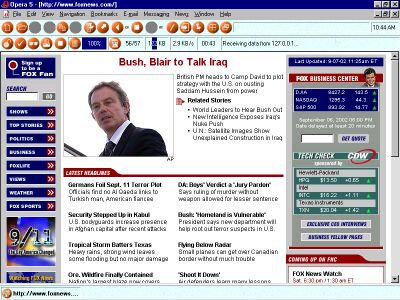 Opera 5.12
Opera 3.62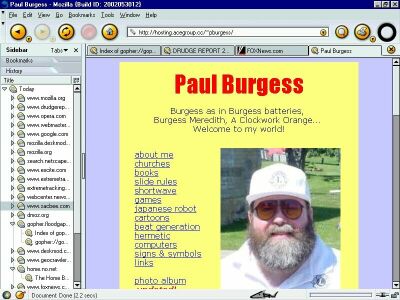 Mozilla 1.0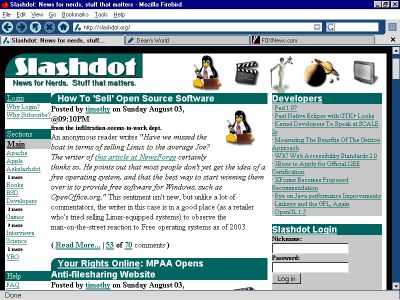 Firebird 0.6.1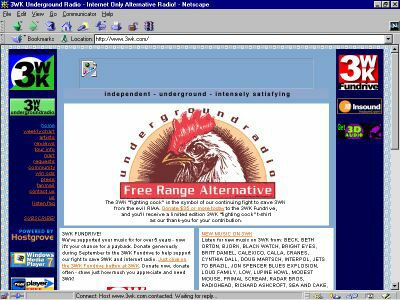 Netscape 4.7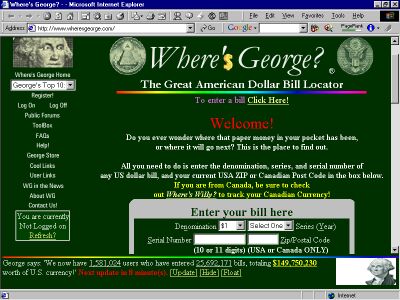 Internet Explorer 5.5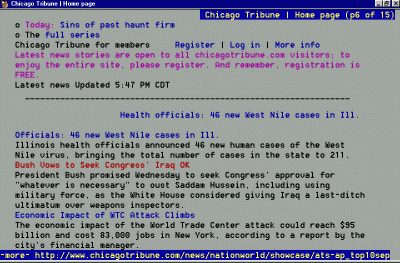 Lynx 2.8.3